I'm keeping the guest room sparse, yet functional. The only pieces, other than the bed, are a night stand and an armoire. I copied the night stand idea by using a wrought iron base table with a glass top similar to the one in the inspiration picture. My table kind of fell in my lap though, so I'm not searching anywhere for another. Mom and I traded out some furniture pieces last fall, I got this little side table and an all wood armoire that will work perfectly in this room as well.
Here is the night stand from my inspiration room......
and here is mine......
It is definitely different from the one from the inspiration room, different shape, different style, but I think it will work - plus it was free! :O)
The other piece I'll be using is an all wood armoire. Mom was ready to get rid of it, and I was so excited to add it to my guest room!! It will house the tv plus bins for extra storage. It has a medium stain on it, and while I'm tempted to put a darker stain on it, I may just keep as is and see how it fits in with the color scheme. This picture is awful, but just wanted to show what I'm working with.
The headboard used in the inspiration room is a dark brown upholstered leather. I'm looking for one that I'll be purchasing as soon as I find the one I love at the right price. I think this will really pop against the light colored wall and will pull the room together.
Here are a few I've been looking at.....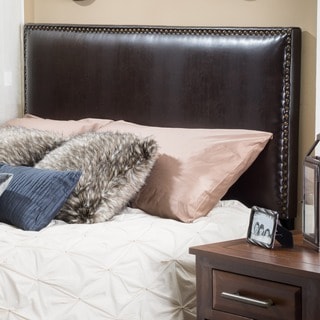 overstock.com $164.99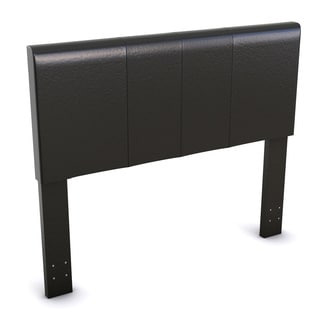 overstock.com $172.79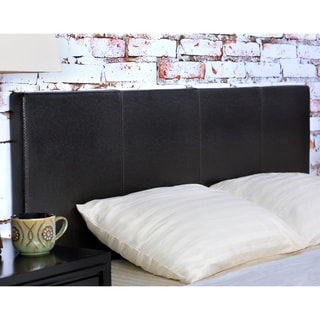 overstock.com $87.97
Update on purchase soon.....