My inspiration room.....
The guest room is finally getting some attention!
Flooring:
We picked out and special ordered the wood floor from Home Depot. We went with a dark hickory, that I am so in love with!
It's in! So we will pick it up next week when Peter gets back. The carpenter is lined up to start too!!
Paint:
I also started painting the room (Color: Wheat Bread by Behr). Hope to get that completed in a few days. We are keeping the door/window trim, just giving that a fresh coat of white paint, and I'll be painting the closet and closet doors as well. We will be putting up new "plank" ceiling tiles, and adding new wide floor and ceiling trim.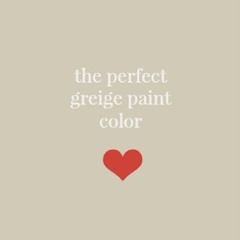 Bedding: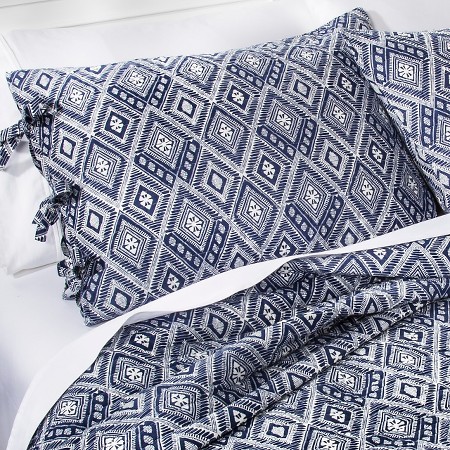 Accessories:
Pillows: Here are the pillows from the inspiration room......
She uses different patterns/styles/shades of navy/indigo/tan/beige/white.
I found the PERFECT pillows (on SALE) at K-mart last week. The tan zig-zag pillows were $5 a piece and the navy printed ones I thought were full price $18 each, but I was buying them anyway because they matched up perfectly. I got to the register and SCORE!, they were on sale for $7 each!! And better yet, the lady at the register dug a $5 off coupon out of the trash and applied that PLUS she said I had $7 in surprise cash to use too!! I just love getting a deal!!! 4 pillows for $12!!! (and did I mention they are perfect???)
Ok...so here are my choices...scroll back to the bedding to see how cute they are going to look with that coverlet and shams! I'm still looking for a burlap pillow with a quote on it.
I have a new ceiling fan w/light in this room already, but wanted a bedside lamp too. The bedside table (I'll share this in the next post) isn't very big, so I even debated a sconce type lamp instead. I snagged a $5 lamp from FB trash-n-treasure that is just the right size and style!!
Again, I love designing on a dime!!
Here is the lamp from the inspiration room photo.....
Here is my find.....
It has that bronze/brown finish like the curtain rod I bought for this room.
I also bought a lantern similar to the one in the picture on the bedside table. Mine isn't galvanized, it's dark brown and has a flameless candle.
I'm getting pretty excited about pulling this room together (and Nathan is too....he's ready to sleep in a real bed and not the front room sofa when he visits!!)